« Shows & Personalities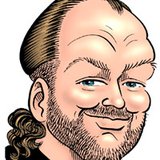 Tim Barron Mornings
On Air:

Weekdays, 6am - 9am

Hosts:

Aimee, Tim Barron
About the Show

You never know what he will say! Tune in weekdays from 6-9a to find out. And, keep that phone number handy to win prizes and update your fellow listeners on travel problems. 517-363-2929

Show Hosts

Aimee

Aimee originally was on the path headed to the TV screen, but it only took one semester of college radio at WMHW to change that! Aimee attended Central Michigan University where she majored in Broadcast and Cinematic Arts and minored in Sports Studies.

After graduating from CMU in 2005 she went to Saginaw to work in rock radio. Aimee came to Lansing in 2006 where she was working as Promotions Director for the Mid-Michigan Radio Group. On July 1, 2010 the company became Midwest Communications and she began her journey on the Tim Barron Morning Show as well as Brand Manager for two of the companies stations.

Tim Barron

Although born in Ann Arbor, Tim is a proud Spartan. Parents, school, and radio jobs took him all over the country in early life, but it was always back to Michigan for Summers and many holidays, giving him an interesting perspective, and what he refers to as, "a real and deep love of my Michigan roots." Back at home for 25 years now, Tim prides himself on public service off the air. You may have worked with him on a civic board or event, or rocked with him at Common Ground, which he has hosted since its start 10 years ago! Tim owns and operates a successful full service advertising agency and when he actually slows down, you'll find him at his South Lansing/Holt area home with "First Mate' Janet, kids Kelsey and Katie Bug, as well as Fred the Cat and Sweetpea the wonder dog." Tim is a proud Master Mason and member of the Screen Actors Guild.

Tim Currently serves: March of Dimes Lansing Division Board-Revenue Co-Chair, Lansing Area Safety Council Board, Child and Family Services - Angel House Board- Sub Chair, University Club of MSU Membership Committee, Southside Lansing Planning Commission Advisory, Precinct Delegate-Ingham County Republican Party, Advisor-All of Us Express Children's Theatre, Member Chief Okemos Scout Council Executive Board, Member 100 Club and Member 300 Club.