« Shows & Personalities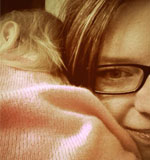 Aimee
On Air:

Weekdays, 6am - 9am; Weekends, 5am - 6am

Email:
Aimee originally was on the path headed to the TV screen, but it only took one semester of college radio at WMHW to change that! Aimee attended Central Michigan University where she majored in Broadcast and Cinematic Arts and minored in Sports Studies.

After graduating from CMU in 2005 she went to Saginaw to work in rock radio. Aimee came to Lansing in 2006 where she was working as Promotions Director for the Mid-Michigan Radio Group. On July 1, 2010 the company became Midwest Communications and she began her journey on the Tim Barron Morning Show as well as Brand Manager for two of the companies stations.