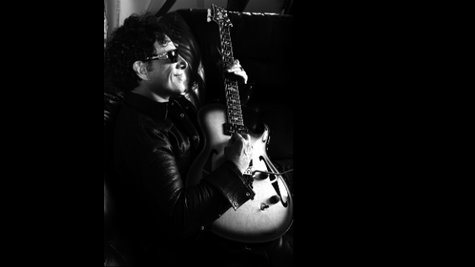 Journey guitarist and founding member Neal Schon has unveiled a second video from his upcoming solo album SO U . Fans can go to USAToday.com to check out the clip for "Love Finds a Way." This follows the video for "Exotica," which was posted a few days back on VintageGuitar.com.
As reported earlier, SO U will be released on May 19 and is currently available for pre-order at Amazon, iTunes and the official Journey website . Schon is joined on the album by Journey drummer Deen Castronovo as well as bassist Marco Mendova , who has played with everyone from Whitesnake to Thin Lizzy .
In the video for "Love Finds a Way," Castronovo also handles lead vocals while Mendoza plucks a six-string bass. The song will not disappoint longtime Journey fans as it is finds the guitarist and his cohorts planted firmly in power ballad territory.
Follow @ABCNewsRadio
Copyright 2014 ABC News Radio