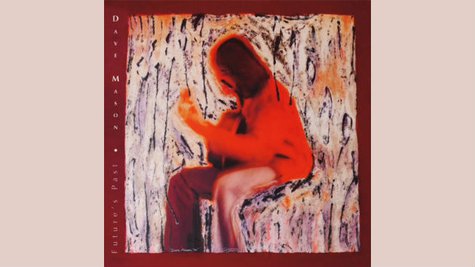 On his brand-new album, Future's Past , Dave Mason puts a fresh spin on some of the classic songs he recorded with his old band Traffic and as a solo artist. The nine-track collection, which gets its official release today, features updated versions of Traffic's "Dear Mr. Fantasy" and "You Can All Join In" and such solo gems as "Sad and Deep as You" and "World in Changes."
Mason tells ABC News Radio that the album's title reflects the concept of the project, "'cause I'm revisiting some of my past songs, but some of them with a slight twist to them." He explains that for the new rendition of "Dear Mr. Fantasy," he "rewrote the chords for it," which gave it a "different mood."
He adds that the new take on "You Can All Join In" was recorded in a studio with his backing band "just to goof around and it sounded so good that we used it." As for "Sad and Deep as You," Mason points out that it was "from a live recording, basically, that to me turned out better than the original."
The 68-year-old singer/guitarist says the updated rendition of "World in Changes" came about "'cause I was screwing around with it and turned it into something that's absolutely nothing like the original, but still very cool and a relevant song."
Mason also included a few songs that he cherry-picked from a little-noticed album titled 26 Letters -- 12 Notes that he released in 2008. Rounding out Future's Past is a cover blues legend Robert Johnson 's "Come On in My Kitchen" and a new Mason composition titled "That's Freedom" that closes out the record.
Mason fans can expect to hear at least some of the new material at the many tour dates Dave has scheduled this year. Mason has dubbed the trek Dave Mason's Traffic Jam, and each show features the veteran rocker playing one set focusing mainly on Traffic's first two albums and a second set concentrating on his solo material.
Here are all of Mason's confirmed 2014 concerts, according to DaveMasonMusic.com :
5/16 -- Woonsocket, RI, Stadium Theatre Performing Arts Center
5/17 -- Glenside, PA, Keswick Theatre
5/18 -- Newton, NJ, The Newton Theatre
5/21 -- Boston, MA, Wilbur Theatre
5/22 -- Beacon, NY, Towne Crier Café
5/23 -- Falls Church, VA, State Theatre
7/10 -- Ottawa, ON, Canada, RBC Ottawa Bluesfest - Lebreton
7/13 -- Ann Arbor, MI, The Ark
7/19 -- Cortland, NY, Peak Fest at Greek Peak Mountain Resort
7/23 -- Sylvania, OH, Centennial Terrace (with Boz Scaggs)
7/25 -- Shelbyville, DE, The Freeman Stage at Bayside
7/27 -- Westhampton Beach, NY, Westhampton Beach Performing Arts Center
7/29 -- New York, NY, City Winery
7/30 -- New York, NY, City Winery
8/5 -- Iowa City, IA, The Englert Theatre
8/7 -- Taos, NM, KTAOS Solar Center
9/20 -- Long Beach, CA, Carpenter Performing Arts Center
9/27 -- Napa, CA, Uptown Theatre
10/22 -- Austin, TX, One World Theatre
10/23 -- Dallas, TX, Granada Theater
10/24 -- San Antonio, TX, Tobin Center for the Performing Arts
11/5 -- Chattanooga, TN, UTC Fine Arts Center
11/13 -- Durham, NC, Carolina Theatre
11/15 -- High Point, NC, High Point Theatre
11/28 -- Harrisburg, PA, Whitaker Center for Science & the Arts
11/29 -- Collingswood, NJ, Scottish Rite Auditorium
Follow @ABCNewsRadio
Copyright 2014 ABC News Radio