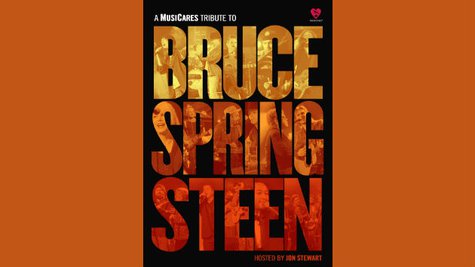 The past and present of The Rock and Roll Hall of Fame will be celebrated with a massive Memorial Day concert marathon on AXS TV .
Fifteen hours of iconic music from nine of the Hall of Fame's most influential inductees -- including The Rolling Stones , Bruce Springsteen , KISS , AC/DC, Fleetwood Mac and Led Zeppelin -- will air beginning at 1 p.m. ET May 26, including an airing of Zeppelin's Celebration Day, which chronicles the band's 2007 reunion performance.
The day will kick off with the film documenting the MusiCares Person of the Year 2013 event honoring Springsteen which featured artists like Elton John , Neil Young and Sting among others performing Springsteen songs. It will conclude with video of a one-off 2005 performance by Ringo Starr and the Roundheads featuring special guest Colin Hay .
Here is the full schedule:
1 p.m. -- MusiCares Person of the Year 2013: Bruce Springsteen
3:30 p.m -- The Rolling Stones - At the Max
5:05 p.m. -- KISS MONSTER WORLD TOUR: Live From Europe
7:10 p.m. -- AC/DC Live at River Plate
8:20 p.m.-- Led Zeppelin: Celebration Day
10:35 p.m. -- Fleetwood Mac: Live in Boston
12:35 a.m. -- The Beach Boys 50: Live in Concert
1:55a.m. -- Tom Petty: Live from Gatorville
4:05 a.m. -- Ringo Starr and the Roundheads with Special Guest Colin Hay
Follow @ABCNewsRadio Copyright 2014 ABC News Radio