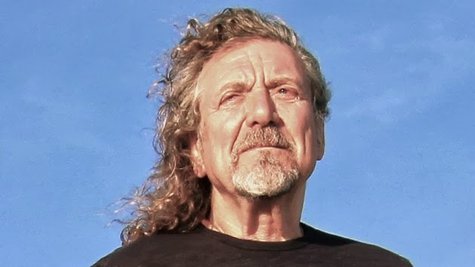 Robert Plant may be lukewarm to the idea of reuniting with Led Zeppelin , but that doesn't he's stopped creating new music.
The 65-year old singer will release a new album on September 9, according to Rollingstone.com .
The new record, his first since 2010's Band of Joy, was recorded at Peter Gabriel' s Real World studios with member of his current band The Sensational Space Shifters. That band which includes several musicians who appeared on Plant's 2005 LP Mighty ReArranger as well as Gambian musician Juldeh Camara who plays the single string instrument the ritti.
Plant tells Rolling Stone the album sound is "celebratory." He describes it as, "It's very crunchy and gritty, very West African and very Massive Attack -y. There's a lot of bottom end, so it might sound all right at a Jamaican party...."
Also on tap for Plant is a possible re-collaboration with singer Alison Krauss , for a follow up to their Grammy-winning 2007 album Raising Sand .
"Alison called me six weeks ago," he says. "She said, 'Should we make a new record?'"

Plant was stunned by her initial idea for the project, which was to sound like Daft Punk .

"I said, 'Alison, get a clue'," he said. "We've got great voices. We need to be getting ourselves around some really pretty songs if we sing together.' And Daft Punk? We can go out for dinner with Nile Rodgers , but that's about it."

Although Plant had originally worked with T. Bone Burnett on Raising Sand , it is unclear if he will re-unite with the producer for the follow-up.
"I don't know," he said. "I don't think it would be a bad idea. We're all crazy. We can't have long memories about things that we didn't think were quite right or wrong. It's live and let live."
Follow @ABCNewsRadio

Copyright 2014 ABC News Radio