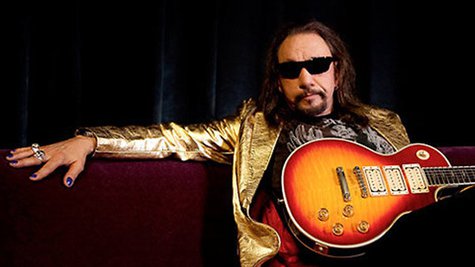 In KISS ' new cover story in Rolling Stone , Ace Frehley calls himself "lazy," but here's a contradiction: The band's former lead guitarist has just announced the forthcoming arrival of a new studio album.
Called Space Invader , the collection of songs will hit stores on June 24 and will feature nine Frehley originals and a cover of the Steve Miller Band classic, "The Joker."
In a record label press release, Frehley says, "Life on Earth has been very good to me...and my creativity has never been more fine tuned. Growing up in an Alien world has enhanced my senses and allowed me to succeed where others would have failed. The best is yet to come!"
Frehley is set to be inducted into the Rock and Roll Hall of Fame with the rest of KISS' original lineup -- Peter Criss , Gene Simmons and Paul Stanley -- on April 10 at the Barclays Center in Brooklyn, New York.
Copyright 2014 ABC News Radio