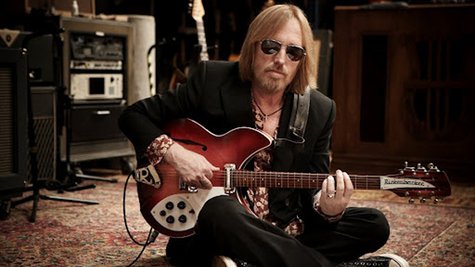 Tom Petty will be presented with the ASCAP Founders Award at the performing-rights organization's 31st annual Pop Music Awards ceremony, scheduled for April 23 in Los Angeles. The honor recognizes artists whose work has influenced and enriched their fellow musicians.
"Tom is the very definition of an American music icon," says ASCAP president and chairman Paul Williams in a statement. "Not only is he one of the most admired and beloved songwriters of our time, his music continues to be a major influence and inspiration to new generations of songwriters today."
In announcing the award, ASCAP praises Petty and his group The Heartbreakers for the many memorable hits they've created, and also acknowledges Tom's work outside the band: as a solo artist, a member of the Traveling Wilburys , and as a soundtrack composer.
The ASCAP Pop Music Awards is an invitation-only event that will take place at the Loews Hollywood Hotel. The gala recognizes songwriters and publishers whose tunes were the most-played on radio and TV during 2011, in addition to featuring the presentation of special honors like the Founders Award. The event will be held in conjunction with ASCAP's 2014 "I Create Music" Expo , which is scheduled from April 24 to April 26.
Previous Founders Award honorees include Paul McCartney , Billy Joel , Stevie Wonder , Smokey Robinson , James Taylor , Rod Stewart , Carly Simon , Steely Dan , Neil Young , Joni Mitchell , Jackson Browne , Heart 's Ann & Nancy Wilson , Aerosmith 's Steven Tyler & Joe Perry , Ashford & Simpson , Burt Bacharach & Hal David , Patti Smith , Tom Waits , Elvis Costello and Annie Lennox .
Copyright 2014 ABC News Radio