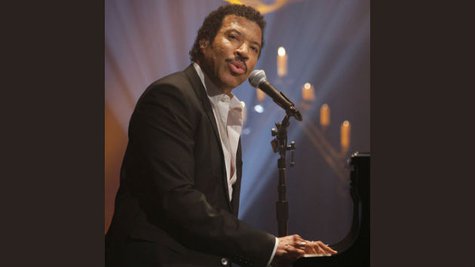 Don't forget to tune in to the 2014 BET Awards show tonight to catch Lionel Richie being honored with a prestigious Lifetime Achievement Award. Richie also is scheduled to perform during the ceremony, which BET will broadcast at 8 p.m. ET from the Nokia Theatre L.A. Live in Los Angeles.
The legendary pop/R&B singer, who has sold more than 100 million albums worldwide and won five Grammy Awards, is being recognized for his contributions to music culture. Richie has posted a message on his official Facebook page that reads, "So incredibly honored to be a winner of the BET Awards Lifetime Achievement award!" He also posted a link to a BET-produced video in which Lionel muses on his journey to stardom.
In the clip, he talks about how he struggled with crippling shyness when he began performing.
"I was deathly shy and really could not think of being in front of anyone," he recalls. "I was the shower singer, closing my eyes and singing in front of 40,000 people."
This year's BET Awards will be hosted by Chris Rock . Among the evening's other performers are Jennifer Hudson , Pharrell Williams , Usher , Robin Thicke , John Legend , Nicki Minaj and Drake .
Follow @ABCNewsRadio
Copyright 2014 ABC News Radio