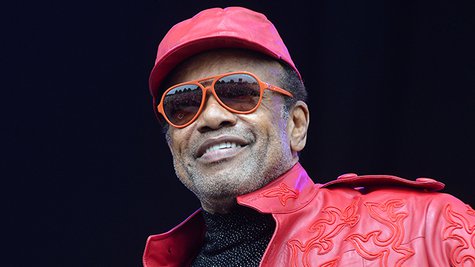 Legendary soul singer and Rock and Roll Hall of Fame member Bobby Womack has died, according to multiple reports. He was 70.
Rolling Stone and The Hollywood Reporter both report Womack died Wednesday, citing confirmation from Womack's record label, XL Recordings. The label's Facebook page and Twitter account on Friday night featured an image of Womack, with the caption, "Long live Bobby Womack."
No official cause of death was given, though Womack was said to have been suffering from both colon cancer and diabetes.
Womack began his career in the 1960s with his three brothers, performing as the singing group The Valentinos , first signed by the legendary singer and producer Sam Cooke to his own SAR records label. Their 1964 hit "It's All Over Now" was covered that same year by The Rolling Stones , who also scored a hit with the song.
After a few years as a session musician, Womack released his first R&B solo album in 1968, titled Fly Me to the Moon , and several more through the early 1970s. His hits included "Lookin' for a Love" with The Valentinos, and the solo hits "That's the Way I Feel About Cha," "Woman's Gotta Have It" and others. After a lull, 1981 saw his career briefly take off again with the hit single "If You Think You're Lonely Now."
Womack struggled with substance abuse throughout the 1980s, and suffered from various health issues over the years. He was inducted into the Rock and Roll Hall of Fame in 2009, and as recently as 2012, released the critically-acclaimed album The Bravest Man in the Universe .
Follow @ABCNewsRadio Copyright 2014 ABC News Radio