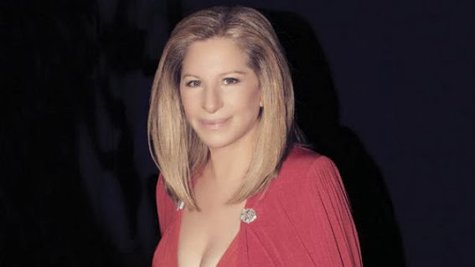 Barbra Streisand 's hush-hush album of all-star duets is nearly finished, according to Kenneth "Babyface" Edmonds , who's one of the producers.
He tells Billboard , "It took a long time to get it done, but we're finally, I don't want to say done-done, but we're right there," adding, "It's a beautiful, beautiful record. She's singing amazingly well, and it's been a fun project to do."
According to Billboard, the artists with whom Streisand sings on the disc include Billy Joel , Lionel Richie , John Mayer , Michael Buble , Josh Groban , John Legend and even Elvis Presley , in a virtual duet. Last year, the album's other producer, Walter Afanasieff , posted online that the disc also included Stevie Wonder , Bette Midler , Beyonce and Lady Gaga . None of this has been confirmed by Streisand's record label, however.
Streisand last released a Duets album in 2002; it collected collaborations, both live and in-studio, from 1963 to the present day. Groban was on that as well, as were Barry Manilow , Barry Gibb , Donna Summer , Celine Dion , Bryan Adams , Frank Sinatra and more.
Follow @ABCNewsRadio
Copyright 2014 ABC News Radio