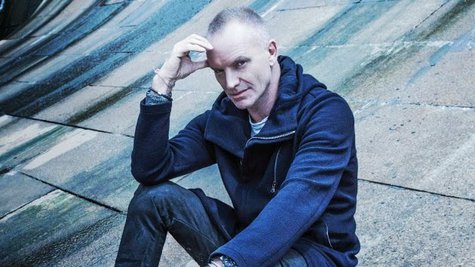 Sting may be worth $300 million, but the singer isn't planning to leave much of his fortune to his six children.
"I told them there won't be much money left because we are spending it!" the Police frontman tells The Daily Mail , adding that he has more than 100 people on his payroll. "We have a lot of commitments. What comes in, we spend, and there isn't much left."
More importantly, Sting -- who has four children with wife Trudie Styler and two from a previous marriage -- wants his children to be able to stand on their own two feet.
"I certainly don't want to leave them trust funds that are albatrosses round their necks," he tells the British paper. "They have to work. All my kids know that and they rarely ask me for anything, which I really respect and appreciate."
He adds, "Obviously, if they were in trouble I would help them, but I've never really had to do that. They have the work ethic that makes them want to succeed on their own merit."
Meanwhile, the 65-year-old Rock and Roll Hall of Famer will be making a special guest appearance this Friday on ABC's Good Morning America . Sting will team up with Dutch DJ and producer Afrojack to perform a song called "Catch Tomorrow" as part of the TV show's Summer Concert Series. The two have also recorded a studio version of the track, which appears on Afrojack's album Forget the World.
The performance will begin at 7 a.m. ET at the Rumsey Playfield in New York City's Central Park. If you're a member of Sting's fan club. he's giving you the chance to win two tickets to watch the event from a VIP section, but entries must be submitted at Sting.com by 9 a.m. ET on Wednesday.
Follow @ABCNewsRadio
Copyright 2014 ABC News Radio