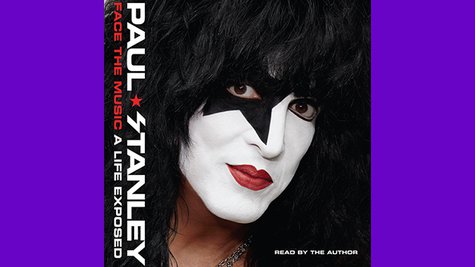 Just in time for Father's Day, some thoughts on parenting from Paul Stanley . The KISS frontman recently published an autobiography called Face the Music: A Life Exposed, which not only reflects on fame, fortune and music but also delves into Stanley's less-than-wonderful childhood.
The extensive press that the singer's done to promote the book made him philosophical about his own parenting style. Stanley tells ABC News Radio that he's learned what not to do from the mistakes his own parents made. "I've always tried, with my children, to listen," he says. "If something's bothering your child, they're not looking for anything except to be heard. Just, someone needs to be there to listen to [them]."
Having sold more than 100 million albums and made trunk loads of cash on merchandising deals, Stanley is quite wealthy. He says that even though his kids have whatever they want, "I never have seen my children as spoiled. I've never seen anyone say 'Thank you' or smile more at getting things than my oldest [son, Evan ]. It's how you accept things, and if you don't accept things in the right [way]...well then, perhaps you're getting too much."
Paul Stanley: Face the Music: A Life Exposed is available in print, audio and digital formats now. KISS kicks off their summer co-headlining tour with Def Leppard on June 23 in Salt Lake City.
Follow @ABCNewsRadio
Copyright 2014 ABC News Radio