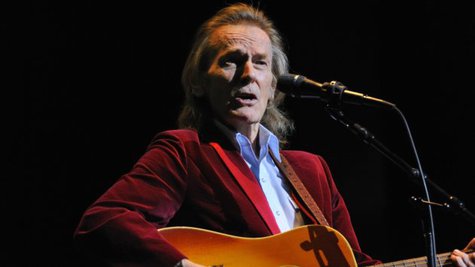 Gordon Lightfoot is among the noted Canadian music artists who will be presented with special honors at the 25th anniversary edition of the SOCAN Awards ceremony, which takes place this Monday in Toronto. SOCAN is the performing-rights organization that distributes royalties to Canadian artists.
The acclaimed folk singer/songwriter will be recognized for his many musical accomplishments with the SOCAN Lifetime Achievement Award. Among the many memorable songs the 75-year-old Lightfoot penned over his 50-year career are "If You Could Read My Mind," "Sundown," "Carefree Highway" and "The Wreck of the Edmund Fitzgerald."
Over the years, Lightfoot has won 16 SOCAN Awards, as well as 16 Juno Awards, Canada's equivalent of a Grammy. He also was inducted into the Canadian Music Hall of Fame in 1986 and was made a Companion of the Order of Canada in 2003.
Other artists slated to receive special awards from SOCAN at the ceremony include veteran rocker Ian Thomas , Bill Henderson of the pop-rock group Chilliwack , rap/R&B superstar Drake and pop sensation Carly Rae Jepsen .
"We're thrilled to honor such a wide variety of exceptional songwriters with SOCAN Achievement Awards," says the organization's CEO, Eric Baptiste . "Each music creator exemplifies what is so fantastic about Canadian songwriting, and each has earned every accolade he or she is receiving on June 16."
Follow @ABCNewsRadio
Copyright 2014 ABC News Radio