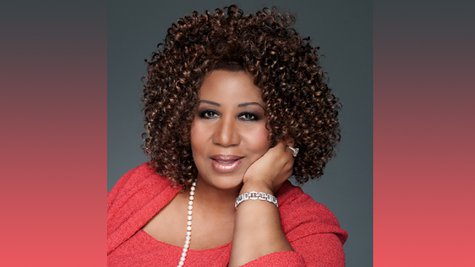 Aretha Franklin has shared some new details about her upcoming studio album, on which she's collaborating with music mogul Clive Davis , producer Kenneth "Babyface" Edmonds and some other luminaries. The Queen of Soul tells the New York Daily News that she worked with Edmonds on five of the 10 planned tracks for the project, which she's hoping to release "A.S.A.P."
Franklin explains that the album will be a collection of "diva classics," and will include her renditions of Donna Summer 's "Last Dance," Gladys Knight 's "Midnight Train to Georgia," Barbra Streisand 's "People" and Adele 's "Rolling in the Deep."
She describes the material as "wonderful, wonderful music." Aretha reveals that Andre 3000 of Outkast will be handling production duties on the remaining songs.
Aretha also says she's interested in writing an updated autobiography, after penning a best-selling memoir that was published 25 years ago. She tells the newspaper that she feels it's time "for another one," adding, "I will talk to some of the literary agents about that."
Another project that eventually could see the light of day is a long-planned biopic. Franklin notes, however, that it's been difficult to find the right person to portray her. Acclaimed stage actress Audra McDonald is among the stars who have been considered for the role, although Aretha expresses some doubts.
"She has a wonderful voice for Broadway," notes Franklin, "[but] can she go all the way into soul?"
Meanwhile, Aretha reports that plans to move the film forward recently hit a stumbling block. "We were right at signature, and we ran into problems," she says, pointing out that one of the issues was a disagreement over "Broadway rights."
In other news, Franklin is launching a new series of North American tour dates with shows this Saturday and Sunday at New York City's famed Radio City Music Hall. The concerts originally were scheduled to take place this past January, but, according to Aretha, they were postponed because of the brutal winter weather.
According to Franklin's official Facebook page , she has about a dozen more 2014 North American dates on her itinerary, which is mapped out through a November 8 show at Atlanta's Fox Theatre.
Follow @ABCNewsRadio
Copyright 2014 ABC News Radio