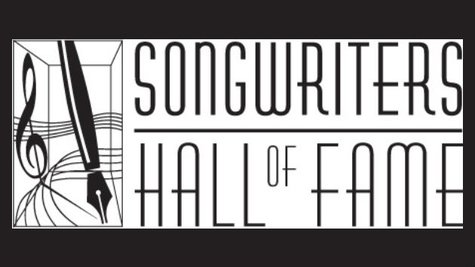 Rock and Roll Hall of Famers Donovan and Ray Davies of the Kinks added another honor to their resumes Thursday night in New York City, as they were both inducted into the Songwriters Hall of Fame.
Davies actually couldn't make the event, due to a death in the family, but he sent a video acceptance speech. He was inducted by Jon Bon Jovi, who appeared on Davies' 2011 album of collaborations, See My Friends . Bon Jovi also performed a medley of Kinks hits, including "Celluloid Heroes," "Better Things," "Low Budget" and "All Day and All of the Night."
Donovan, meanwhile did attend the ceremony, telling reporters on the red carpet that induction into the Songwriters Hall of Fame is a "big-time honor." "It's a wonderful thing," he added. "You know, a song is a personal thing. I'm the first to hear it. So when the whole world has heard a song -- and a whole bunch of my songs for many decades -- and the songwriters turn around and give me this honor, it's a great honor. I'm so pleased."
While Donovan's catalog encompasses everything from "Mellow Yellow" to "Atlantis," he revealed that he was surprised at the popularity of one of his compositions in particular. "I was really blown away when somebody told me at least a thousand bands have been recording and playing 'Season of the Witch,' he told reporters. "That was a great honor, that I had written something that so many people loved.... Led Zeppelin used to do their soundcheck with it."
He also cited "Hurdy Gurdy Man" as a personal favorite, because it was inspired by his trip to India with the Beatles, and his study of Transcendental Meditation. During the ceremony, Donovan and Rosanne Cash teamed up to perform "Catch the Wind," and he performed "Sunshine Superman" solo.
Other inductees included Mark James, who wrote "Suspicious Minds," "Always on My Mind" and "Hooked on a Feeling," among others, and Jim Weatherly , who penned hits for Gladys Knight & the Pips like "Midnight Train to Georgia."
Graham Gouldman , who penned classics like the Yardbirds ' "Heart Full of Soul" and "For Your Love" and The Hollies ' "Bus Stop" and "Look Through Any Window" before finding fame as an artist in the band 10cc , was also inducted, and he told ABC News Radio that he was positively tickled by the honor.

"This has caused me the most sort of excitement and nerves and everything," laughed Gouldman. "And it's ridiculous, really at my age, that I should actually feel that way! I keep kicking myself and saying you know, 'Get a grip.' But, hey, it's so special...and I'm proud to be here."
The team of Kenneth Gamble & Leon Huff, architects of the Philly Soul sound, were already in the Songwriters Hall of Fame, but on Thursday, they received its highest honor, the Johnny Mercer Award. On the red carpet, Gamble told reporters, "It really kinda makes you feel like, y'know, it's all been worth it...that people recognize the work that we've done."
Follow @ABCNewsRadio
Copyright 2014 ABC News Radio