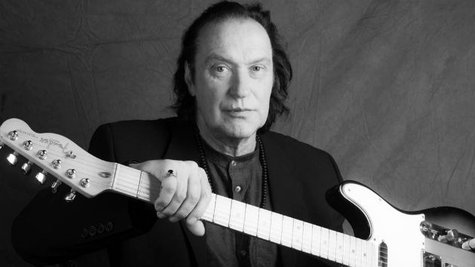 Kinks guitarist Dave Davies is accusing the BBC News of lying in its new BBC 2 documentary, London's Tin Pan Alley: Danny Baker's Musical History Tour.
In the documentary, which aired in the U.K. this week, host Danny Baker states that Led Zeppelin guitarist Jimmy Page , a session musician at the time, played on The Kinks' iconic 1964 song "You Really Got Me." Davies said it is all rubbish.
"BBC TELLS LIES ABOUT DAVE DAVIES AND THE KINKS IN THEIR NEW DOCUMENTARY. PLEASE TWEET YOUR COMMENTS AT BBC DOCUMENTARY PRODUCER @KELLIEREDMOND @dannybaker5live AND @BBCRadio2," he wrote on the band's Facebook page. "Tell them to get their facts straight...I, Dave Davies, invented the distorted guitar sound and played the solo on You Really Got Me and Ray Davies played rhythm guitar. We never used ANY other guitarists on any Kinks hits."

Last year, Kinks producer Shel Talmy told The Guardian that "contrary to myth, Jimmy didn't play on 'You Really Got Me'" but that Page had in fact played rhythm guitar on some songs so Ray Davies didn't have to sing and play simultaneously.

This year marks the band's 50th anniversary, although there are currently no plans for a reunion show. Dave Davies hinted in a June interview with the Sunday Times of London that the brothers may reunite for some dates, but it would have to be "something new."
Follow @ABCNewsRadio
Copyright 2014 ABC News Radio