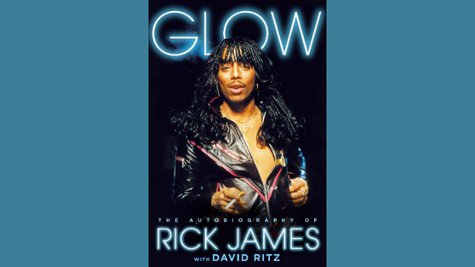 Rick James fans, get your wallets out! This week sees the release not only of the late R&B legend's biography but also of a digital box set that includes his entire Motown catalog plus bonus tracks galore.
The nine albums that make up James' Motown discography have been reissued as a big digital package, Complete Motown Albums . These include such smashes as Cold Blooded, Bustin' Out of L Seven and 1981's Street Songs , which went triple platinum and spawned the signature song "Super Freak." All nine albums will be available individually as well.
The set contains 109 tracks, including rare instrumental mixes original released as 12-inch singles
In addition, six other James-associated albums that have never been released digitally will be unveiled this week including the extremely rare disc The Great White Cane . White Cane was a Canadian-American jazz-rock outfit that featured James on lead vocals and they released The Great White Cane in 1972.
Separately Rhino Records will release two albums from James' years with Reprise Records including the previously unreleased Kickin' , which was shelved in 1989. The other Reprise reissue is 1988's Wonderful , featuring the Roxanne Shanté duet "Loosey's Rap."
As for the book, James' autobiography Glow has just been published for the first time, a decade after the singer's death in 2004. It was written with acclaimed author David Ritz and is published by Simon & Schuster's Atria Books.
Follow @ABCNewsRadio
Copyright 2014 ABC News Radio