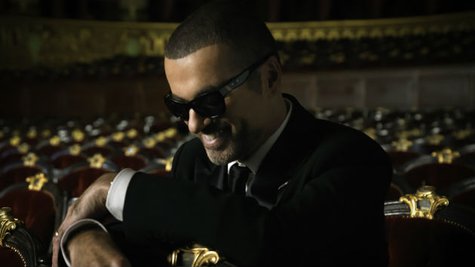 George Michael hasn't had a big hit single in the U.S. for quite some time, but it doesn't mean he doesn't have plenty of cash. Unfortunately, his attempts to shelter his millions has led him to be implicated in a tax avoidance scheme in his native U.K.
According to the Times of London , George is one of several celebrities who invested in something called the Liberty tax strategy, described by the paper as "one of Britain's most aggressive tax avoidance schemes." It was legal at the time, but is now being investigated by U.K.'s tax collecting agency, HM Revenue and Customs. Apparently, Liberty would generate huge artificial losses, and then investors would write those losses off to avoid the tax on their income.
The paper reports that George, who had complained publicly about Britain's high tax rate, paid nearly $760,000 in fees so he could shelter more than 10 million bucks in record sales and tour income. The singer's rep told the paper that his busy schedule meant he couldn't comment on the matter.
A hearing is scheduled for March of 2015. Before then, George and other investors are likely to be forced to pay hefty back taxes on all the money they sheltered, and they'll only get the money back if HMRC fails in its prosecution of the scheme.
Follow @ABCNewsRadio
Copyright 2014 ABC News Radio