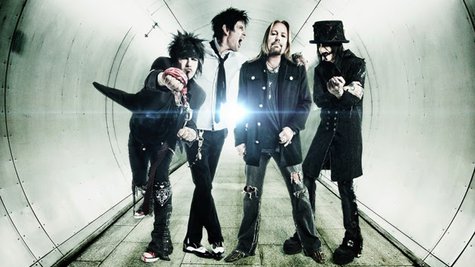 Tonight, Motley Crue kicks off the tour the band members swear is their last-ever outing as Motley Crue. It's called The Final Tour: All Bad Things Must Come to an End, and it will have the band on the road until at least 2016.
Singer Vince Neil tells ABC News Radio that he and his band mates have put together "the biggest, most elaborate, over-the-top show...ever conceived. People are going to be really blown away, [and] I'm real excited for tonight, to do it for the first time."
As for what fans will hear, Neil says, "You can't please everybody. ... We have over a thousand songs and everybody wants to hear something." He says the set list will have all of the band's biggest tunes. "[We] have to play our hits," he says, "because it's the last time people are gonna hear it."
Vince Neil promises that he and band mates Mick Mars , Tommy Lee and Nikki Sixx will play for upward of two hours on a new stage set he says is "really amazing."
Motley Crue's The Final Tour launches tonight in Grand Rapids, Michigan.
Follow @ABCNewsRadio Copyright 2014 ABC News Radio