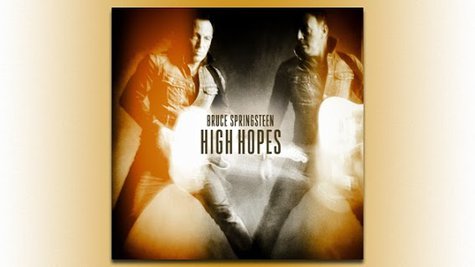 Bruce Springsteen 's High Hopes has landed at #1 on the Billboard 200 after selling 99,000 copies during its first week of release. This gives the Boss his 11th album to reach the pinnacle of the tally, which moves him out of a tie with Elvis Presley for the third-most chart-topping releases on the Billboard 200.
The only artists with more #1 Billboard albums are The Beatles , with 19, and rapper Jay-Z , with 13.
High Hopes is Springsteen's fourth straight studio effort to top the chart, following 2012's Wrecking Ball , 2009's Working on a Dream and 2007's Magic . However, the new album also is the New Jersey rocker's first to sell fewer than 100,000 copies in its debut week since the beginning of the SoundScan era in 1991. Bruce's most successful record during this period is 2002's The Rising , which moved 525,000 copies its first week.
Earlier this week, High Hopes also topped the U.K. albums chart, becoming the Boss' 10th record to reach #1 on that tally. The album includes what Springsteen describes in the liner notes as "some of our best unreleased material from the past decade." High Hopes features significant contributions from Rage Against the Machine guitarist Tom Morello , and also boasts appearances by late E Street Band members Clarence Clemons and Danny Federici .
Copyright 2014 ABC News Radio