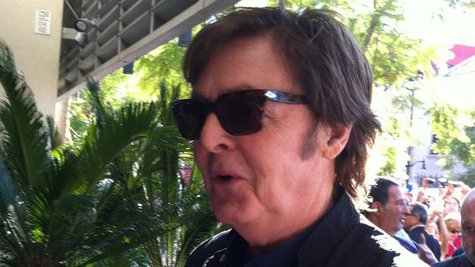 Paul McCartney helped the first lady of the United States, Michelle Obama , celebrate her 50th birthday at the White House on Saturday night.
Sir Paul and his wife, Nancy Shevell , were among the many big names who attended the event, according to People magazine. A source says, "Sir Paul didn't allow many people to come between him and his bride. He came to party!"

The insider adds, "He pulled his jacket off...and then danced away with his wife."
Beyoncé performed at the event, and a variety of artists sang "Happy Birthday" to the first lady.
Other celebrities who attended the first lady's 50th birthday bash included Smokey Robinson , James Taylor , Samuel L. Jackson and Rachel Ray .
Michelle Obama turned 50 on Friday.
Copyright 2014 ABC News Radio