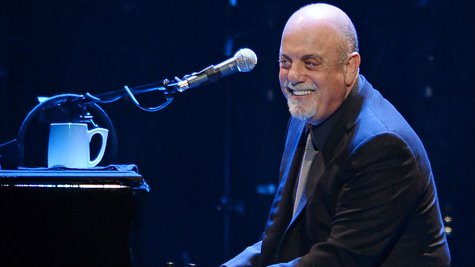 One of Billy Joel 's best-loved songs is "Scenes from an Italian Restaurant," and he definitely caused a scene when he visited one particular Florida eatery after a local concert over the weekend and told the chef to, well, basically make him everything on the menu.
According to the Broward-Palm Beach New Times , the Piano Man and 13 friends and colleagues showed up at Sardelli's restaurant at 11:30 p.m. on Saturday, following his show in Sunrise, Florida. When the chef, Fulvio Sardelli Jr., presented the party with menus, Joel, a noted foodie, told him, "Just cook for us."
Sardelli evidently took that as a cue to prepare every single dish he could think of, including lamb chops with black garlic butter, sea scallops with pork belly, bone-in ribeye steak for two, sweet and spicy shrimp, stuffed peppers, prosciutto with pears and gorgonzola, and Maine lobster with garlic and oil, as well as sides of sweet potatoes with truffle honey, asparagus with pancetta, sausage with broccoli rabe, parsnip puree and fresh fruit.
The paper reports that, during the meal, Billy was friendly, talking to fans and posing for pictures. After the two-hour chow-down, Joel and his crew departed, telling the chef that the dinner was "like being invited into somebody's home."
Copyright 2014 ABC News Radio