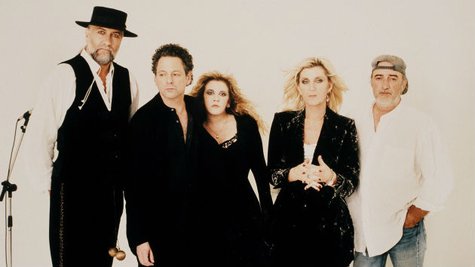 Christine McVie is officially back with Fleetwood Mac . The band's publicist, Liz Rosenberg , told ABC News Radio, "I can officially confirm that Christine McVie has rejoined Fleetwood Mac and we hope to have information regarding a potential tour with all the Macsters soon."
Christine retired from Fleetwood Mac in 1998, but sat in with her old band mates during a couple of their shows in the U.K this past fall. Soon after those concerts, she told British newspaper The Guardian , "I like being with the band, the whole idea of playing music with them. I miss them all. If they were to ask me [to rejoin them] I would probably be very delighted." She originally joined the band in 1970 after marrying bassist, John McVie .
Rumors about Christine rejoining the group began flying on Monday after a Fleetwood Mac fan attended a star-studded benefit concert in Maui, Hawaii, this past Saturday.
According to the fan, who posted the news on the FleetwoodMac.net forum , Mick Fleetwood was a surprise performer at the second annual Uncle Willie K 's BBQ BluesFest , and during his appearance he announced, "This is the worst kept secret there is, but Christine McVie will be rejoining Fleetwood Mac!"
Fleetwood reportedly made his announcement while joining the show's organizer, local musician Uncle Willie K, for an acoustic rendition of Fleetwood Mac's "Songbird," a tune written by Christine. The concert, which raised money for the National Kidney Foundation of Hawaii, also included performances by ZZ Top 's Billy Gibbons and The Doobie Brothers ' Patrick Simmons .
In response to McVie's comments to The Guardian , Stevie Nicks told ABC News Radio last month, "It is her band. If she wants to come back, she will come back." Nicks added, however, "Just be sure that you want to do it, because you can't come in and out if you come back!"
Copyright 2014 ABC News Radio