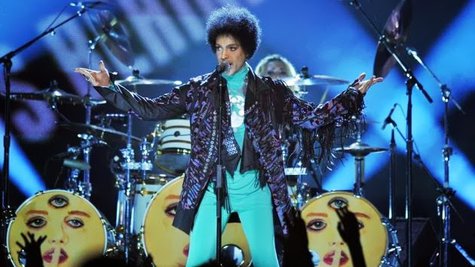 Back in December, Prince was rumored to be making a rare television appearance in an episode of Fox's New Girl set to air on Super Bowl Sunday . Now, the network has confirmed that the legendary singer will indeed guest star as himself on the show.
In the upcoming episode, titled "Party Time," Jess, played by Zooey Deschanel , and best friend Cece, portrayed by Hannah Simone , are invited to one of Prince's notorious mansion parties, which the rest of Jess' roommates are determined to crash.
The role marks Prince's first-ever guest spot on a TV comedy. Viewers should also anticipate special guest cameo appearances.
The episode is scheduled to air February 2 at 10:30 p.m. ET on Fox.
Copyright 2014 ABC News Radio