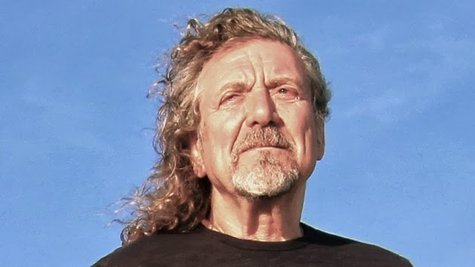 Robert Plant has announced plans to take his current group, the Sensational Space Shifters , back out on the road. The famed Led Zeppelin frontman has scheduled a series of European summer tour dates, running from a June 10 show in Gothenburg, Sweden, through an August 9 concert in Glastonbury, U.K.
Plant and the Sensational Space Shifters also will play at both days of Japan's 2014 Summer Sonic festival, which will be held August 16 in Tokyo and August 17 in Osaka. So far, a total of 14 concerts have been announced, although more shows will be added. No word yet if any North American dates will be scheduled.
Meanwhile, Plant also has confirmed that his first album with the Sensational Space Shifters will be released sometime this year. The news follows a message he posted on his official Facebook page last month revealing that the project was "almost complete."
Here are all of Plant and the Sensational Space Shifters' tour dates :
6/10 -- Gothenburg, Sweden, Tragarn
6/12 -- Bergen, Norway, Bergen Fest
6/14 -- Rattvik, Sweden, Dalhalla
6/16 -- Tallin, Estonia, Saku Arena
6/18 -- St. Petersburg, Russia, New Arena
6/20 -- Moscow, Russia, Crocus Hall
6/25 -- Cork, Ireland, Live at the Marquee
7/5 -- Cognac, France, Cognac Blues Passion
7/16 -- Berlin, Germany, Zitadelle
7/17 -- Dresden, Germany, Junge Garde
7/19 -- Ostrava, Czech Republic, Colurs of Ostrava
8/9 -- Glastonbury, U.K., Glastonbury Abbey
8/16 -- Tokyo, Japan, Summer Sonic
8/17 -- Osaka, Japan, Summer Sonic
Copyright 2014 ABC News Radio