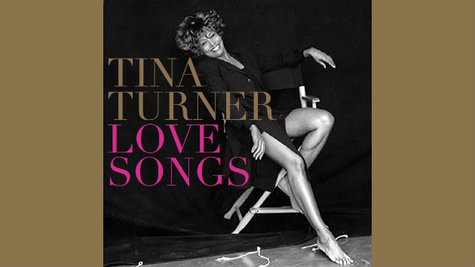 A new compilation of romantic-themed tunes recorded by Tina Turner will hit stores just in time for Valentine's Day. Titled, simply, Tina Turner: Love Songs , the 18-track collection will be released on February 4 on CD and as a digital download.
The album will include a variety of hits by the rock-and-soul singer, including three songs from her multiplatinum 1984 release, Private Dancer : the title track, Turner's rendition of Al Green 's "Let's Stay Together" and the chart-topping smash "What's Love Got to Do with It."
Love Songs also features "I Don't Wanna Fight," a top 10 hit from the soundtrack to Tina's 1993 biopic, What's Love Got to Do with It , and her 1996 remake of John Waite 's "Missing You." The album closes out with "River Deep Mountain High," her memorable 1966 Phil Spector -produced collaboration with her late ex-husband Ike Turner .
Here's the complete track list for Tina Turner: Love Songs :
"The Best"
"I Don't Wanna Lose You"
"Let's Stay Together"
"What's Love Got to Do with It"
"Missing You"
"Private Dancer"
"Two People"
"Look Me in the Heart"
"Way of the World"
"Why Must We Wait Until Tonight"
"Falling"
"I Want You Near Me"
"Be Tender with Me Baby"
"Don't Leave Me This Way"
"I Don't Wanna Fight"
"Whatever You Need"
"When the Heartache Is Over"
"River Deep Mountain High" -- Ike & Tina Turner
Copyright 2014 ABC News Radio