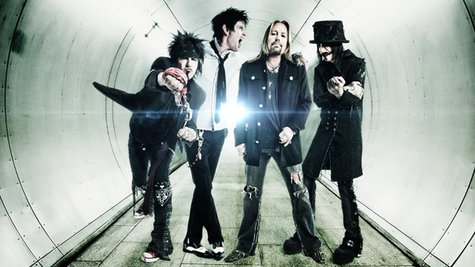 Motley Crue has announced a January 28 special event in Los Angeles that many suspect will offer details about the band's expected farewell tour. The event's title is a big clue: "RIP Motley Crue All Bad Things Must Come to an End."
In an interview with Billboard last August, Vince Neil acknowledged that the rumor about a farewell tour was "for real."

"I think we'll start the tour around May -- I'm just kind of guessing on that, but in the spring of '14, and we'll do one more time around the world and kinda call it quits," the singer told the publication.
"It's just that time. We're going out on top. We don't want to be some band that people are like, 'Oh, they're playing a club now,' that kind of band. We still sell out arenas, have stadium stuff and things like that, so let's go out when it's a big deal," Neil added.
Copyright 2014 ABC News Radio