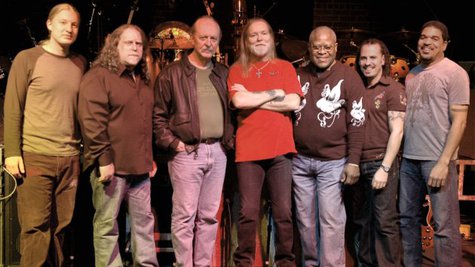 Guitarist/singer Warren Haynes and slide guitarist Derek Trucks announced Wednesday night that 2014 will be their final year as part of the Allman Brothers Band .
"For 25 years and 15 years respectively, we've had the honor and pleasure of playing, living, learning, and traveling with the Allman Brothers Band, one of the truly legendary rock and roll bands," Haynes and Trucks said in a statement.

"We will be forever grateful for the opportunity and the experience, and for the love, enthusiasm, and support of the incredible fans. We are both preparing to dig even deeper into our various creative and musical endeavors and, as a result, 2014 will be our final year as part of the band," the joint statement concluded.

The Allman Brothers Band is scheduled to perform at the Fox Theatre in Atlanta on January 10.
Copyright 2014 ABC News Radio