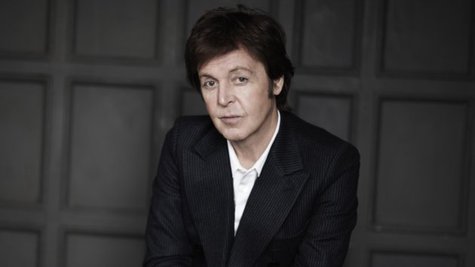 The Everly Brothers ' catchy songs and pristine harmonies made an indelible mark on many, many pop and rock artists who followed in their wake, including The Beatles . The younger half of the sibling duo, Phil Everly , passed away last week at the age of 74 after a battle with chronic obstructive pulmonary disease, and now the Fab Four's Paul McCartney has added his voice to the list of musicians who have issued tributes to the late singer.
In a message posted on his official website, McCartney writes, "Phil Everly was one of my great heroes. With his brother Don , they were one of the major influences on The Beatles. When John [ Lennon ] and I first started to write songs, I was Phil and he was Don."
Recalling the first time he met Phil, Sir Paul notes that he "was completely starstruck and at the same time extremely impressed by his humility and gentleness of soul."
McCartney adds, "I will always love him for giving me some of the sweetest musical memories of my life."
Phil and Don Everly are name-checked in McCartney's 1976 Wings hit "Let 'Em In," and the ex-Beatles star also wrote a song called "On the Wings of a Nightingale" that the duo recorded for their 1984 reunion album EB 84 .
Copyright 2014 ABC News Radio