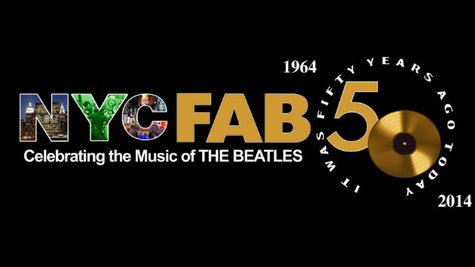 The initial lineup has been announced for a Beatles tribute concert scheduled for February 6 at New York City's famed Apollo Theater, one of a series of events commemorating the 50th anniversary of the Fab Four's historic first trip to the U.S. T " will include performances by Lloyd Price , Gary U.S. Bonds , acclaimed actor/director/composer Melvin Van Peebles , and Tony Award-winning actress/singer Dee Dee Bridgewater , among others.
The concert is being held in conjunction with a festival dubbed NYC Fab 50: America Celebrates The Beatles, which will run from February 6 through February 9 and will include several multi-act tribute events at various venues around the Big Apple.
Tickets for the Twist and Shout concert and the festival's other events will go on sale to the general public this Tuesday via Ticketmaster. All proceeds raised by the shows will benefit the Food Bank for New York City. For more information, visit NYCFab50.com .
The Beatles' first U.S. trip began on February 7, 1964, when the band arrived at New York City's JFK Airport. One of the major highlights of the New York portion of the Fab Four's visit was their historic appearance on The Ed Sullivan Show on February 9.
Copyright 2014 ABC News Radio