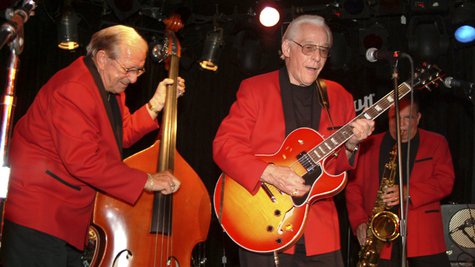 Franny Beecher , the lead guitarist for Bill Haley & His Comets , died Monday night at a nursing home located near Philadelphia, according to USA Today . He was 92.
Beecher played with jazz musicians Benny Goodman and Buddy Greco before joining the Comets in 1954, after the band recorded "Rock Around the Clock." However, he performed the song with the Comets on TV and in films.
Beecher was featured on Haley tunes including "See You Later, Alligator" and "Don't Knock the Rock."
Beecher remained with the Comets until 1962. He reunited with the group in the 1980s and performed with them for many years afterward.
Copyright 2014 ABC News Radio