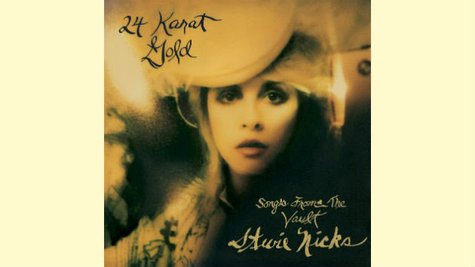 Stevie Nicks is out with the lyric video for "Lady," a song from her forthcoming album 24 Karat Gold -- Songs from the Vault.
While fans have likely never heard "Lady" before, it's not new: Stevie says most of the songs on the album were written between 1969 and 1987, with a couple written in the nineties. The album, available for pre-order now, is out October 7. Stevie will kick off a tour with Fleetwood Mac on September 30.
Stevie previously released a lyric video for another song from the album, "The Dealer." In addition, she's been previewing snippets of other songs from the disc on her Instagram account.
Fans are also being invited to post their classic Stevie Nicks memorabilia on Instagram using the hashtag #24KaratStevie -- she's featuring a new fan's photo on her account every Thursday.
Follow --ABCNewsRadio
Copyright 2014 ABC News Radio