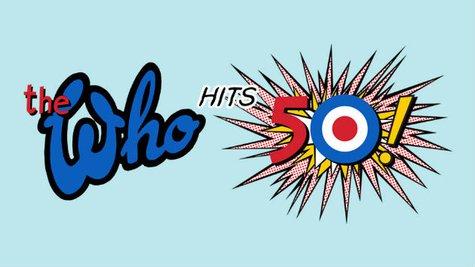 As the launch of The Who 's 50th anniversary tour approaches, the band has announced that it is planning a year-long celebration to mark the half-century milestone that will include a series of releases, events and promotions.
As previously reported, The Who Hits 50 trek will begin on November 26 with a tour of the U.K and Ireleand leg that kicks off in Dublin, Ireland, and runs through a December 17-18 stand in London. In addition, a new compilation titled Who Hits 50 is scheduled to hit stores on October 28.
Meanwhile, the band is collecting rare archival material such as television and radio performances, fan-filmed audio and video footage from concerts, interesting photographs, bootleg material, demo recordings and memorabilia for use in the anniversary releases. Fans can find out how they can submit material by contacting the group at thewho@umusic.com. If an item ends up being used on any release, the person who submitted it will be fully credited. The fan that contributes the most fascinating artifact will be treated to a pair of VIP tickets for a concert on The Who's upcoming tour.
In a new promo video for the Who Hits 50 campaign, Pete Townshend says he has tapes of a lot of old radio interviews with the band members and suggests that some of this material would be great to include in the anniversary releases. Roger Daltrey adds that he hopes more film footage will turn up from a famous concert the band played at London's Railway Hotel in 1964, a time when the group was called The High Numbers .
Follow @ABCNewsRadio Copyright 2014 ABC News Radio