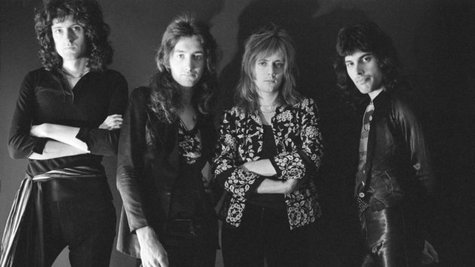 William Orbit , the innovative British producer and composer who has worked with such stars as Madonna and Blur , has revealed that he's now collaborating with one of the world's most famous rock acts -- Queen .
In a message posted on his Twitter account last week, Orbit wrote, "Am definitely working with QUEEN. Amazing songs. That's all I'm sayin 4 now. Watch this space."
While Orbit obviously didn't share too many details about the project, it's believed he could be working on the album of unreleased material featuring the late Freddie Mercury that Queen guitarist Brian May and drummer Roger Taylor have been discussing in various interviews in recent months.
In late May, Brian told BBC Radio Wales that the album probably will be called Queen Forever , and said "it will have this new material on it which nobody in the world has ever heard." He explained that the unreleased tunes feature "Freddie singing and all of us playing," adding that "they're quite beautiful." May also revealed that most of the tracks are "from the '80s, when we were in full flight…It's the big, big ballads and the big, big kind of epic sound." As for when fans can expect the album to be released, Brian said "towards the end of the year."
Under the Queen banner, May and Taylor recently wrapped up a North American tour with one-time American Idol finalist Adam Lambert handling lead vocals. Queen + Adam Lambert will hit the road again later this month for a tour of South Korea, Japan and Australia that kicks off August 14 in Seoul.
Follow @ABCNewsRadio
Copyright 2014 ABC News Radio