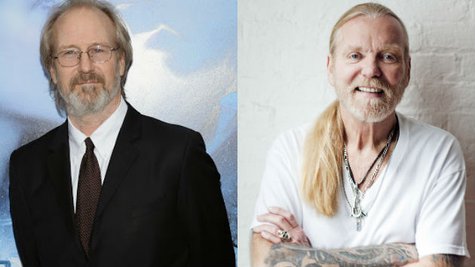 Another problem has developed for Midnight Rider , the biographical film about Gregg Allman , as one of the movie's main stars, William Hurt , has dropped out of the troubled production, according to Deadline . The news follows a tragic accident that occurred this past February during the first day of shooting in Wayne County, Georgia, when a 27-year-old camera assistant named Sarah Jones was killed and seven other crew members were injured by a train.
Hurt, who had signed on to portray Allman as an older man in the movie, was involved in the scene that was being filmed -- a dream sequence involving a mattress positioned on a train trestle -- when the incident took place. Deadline reports that a source close to the production told the website that the filmmakers "were already looking to recast some roles," including the lead part, prior to Hurt's exit.
Filming on Midnight Rider was suspended several days after the accident, although a source close to director/producer Randall Miller recently told Deadline that discussions had begun about starting pre-production again as early as June, this time in the Los Angeles area. Meanwhile, an investigation about whether any party is legally responsible for Jones' death is ongoing.
Midnight Rider is based on Gregg Allman's 2012 autobiography, My Cross to Bear , and the Allman Brothers Band frontman is one of the film's producers.
Copyright 2014 ABC News Radio