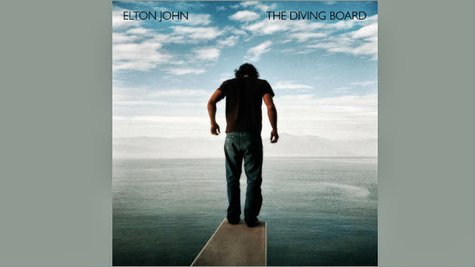 Elton John released his 31st studio album, The Diving Board, earlier this week, and the legendary singer-songwriter is understandably pleased that fans love it.

"It's been met with a great reception, which is you know obviously thrilling," the 66-year-old told ABC's Cameron Mathison in a segment that aired on Wednesday's Good Morning America.
The Diving Board was created in two parts. He wrote most of the tracks for the album in three days, and recorded them in three days. Then after taking a year break, Elton wrote four more songs before the album was complete.
"Maybe I felt so relaxed in the studio this time," Elton mused of how fast he created the album. "Maybe subconsciously that has something to do with the fact that I have two children...well, I had one when I started and when I finished I had two."
Elton's children -- Zachary , 2, and Elijah , 9 months -- have also made him a better man outside of the studio. "I'm probably the happiest guy in the world right now. They've brought more joy to me in the small amount of time I've had them, which is two years eight months, than anything in my life," said Elton on GMA .
Copyright 2013 ABC News Radio