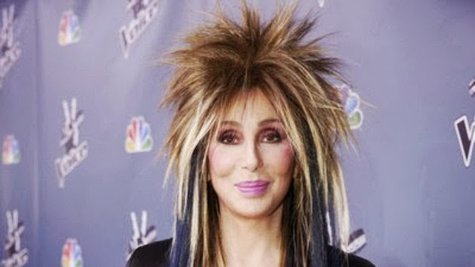 Cher 's launching a media blitz to promote her new album Closer to the Truth , which arrives Tuesday. It's her first album of new material in more than a decade.
First off, a profile on the singer will air on CBS Sunday Morning with Anthony Mason . Then on Monday, she'll kick things off on NBC's Today show, performing her single "Woman's World," and being featured during the 8 a.m., 9 a.m. and 10 a.m. hours of the show.
On Tuesday, Cher will visit her old pal David Letterman -- who she once famously called a bad name -- on The Late Show , and perform a song as well. And on October 1, look for her on Live with Kelly & Michael.
Heading further into next month, Cher's appearances as a mentor on Blake Shelton 's team on The View will air October 14, 15, 21 and 22.
While you're picking up a copy of Closer to the Truth, you can also purchase the DVD Dear Mom, Love Cher , which arrives in stores the same day. This is the documentary that aired on Lifetime earlier this year, and tells the fascinating story of Georgia Holt , Cher's mom, and how she rose from humble beginnings to work as an actress, singer and model while surviving six troubled marriages.
Cher is, of course, heavily featured on the DVD, as is her sister. If you want to know more about how Cher became the diva she is today, check out the documentary, which offers fans an in-depth look at her family history.
Copyright 2013 ABC News Radio