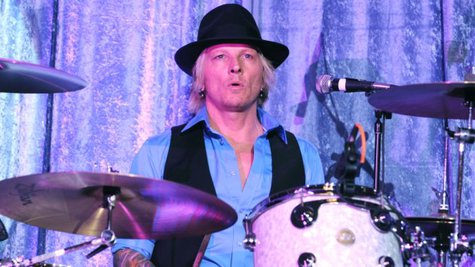 Matt Sorum has announced that he'll be unveiling some new songs from his upcoming solo album at the Peace Through Music Gala benefit concert in Los Angeles on Sunday. The former Guns N' Roses drummer says he's looking forward to playing the new material, which sounds different from anything else he's ever made.
"It's much more introspective than my usual heavy rock stuff," he tells Rolling Stone . It's more of a singer-songwriter thing. I play acoustic guitar, and it's a little mellower kind of album."
Sorum adds that the upcoming solo album was inspired by the major changes he's gone through over the last several years. "I've been sober about six years now and my life's just changing," he explains. "I'm getting married, getting a little older, and I just started feeling different -- not being so self-absorbed in the rock and roll world. I changed quite a bit, for the better, I think."
While a title and official release date for the album has yet to be announced, it is expected to arrive in January. The upcoming record is the follow-up to 2004's Hollywood Zen , which featured Sorum's GN'R/ Velvet Revolver band mates Slash and Duff McKagan .
Copyright 2013 ABC News Radio