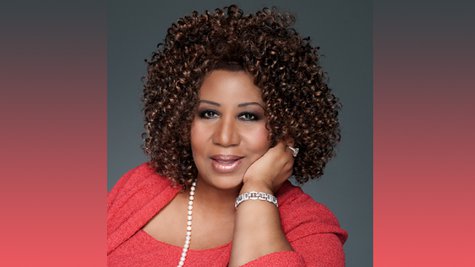 The Queen of Soul is back in action. After being sidelined recently by an unspecified illness, Aretha Franklin met with the press Wednesday in Southfield, Michigan, to announce plans for a new album that's the brainchild of music mogul Clive Davis .
The Detroit Free Press reports that Franklin revealed she'll be collaborating with producers Kenneth "Babyface" Edmonds and Don Was on the as-yet-untitled record, and was set to meet with them on Thursday to discuss details of the project.
"Mr. Davis said he doesn't just want another CD," Aretha said about the forthcoming release, which she'll begin recording in November in Detroit. "He wants a blockbuster event."
The 71-year-old singer revealed that the album will feature a mix of pop and R&B original songs and cover tunes, including versions of Etta James ' "At Last" and the Whitney Houston hit "How Will I Know."
While Aretha has long been friends with Babyface, Thursday will mark her first-ever meeting with Was, a fellow Detroit-area native who currently heads up Blue Note Records.
"He's a homeboy," she said. "How you gonna beat that?"
Franklin also discussed her health problems, which forced her to cancel several concerts this year.
"The side effects were rough," she explained of the medical treatments she underwent, according to The Detroit News . "But I'm glad to be back in it!" She also revealed, "I spent most of the summer in bed," adding, "But everything is good now, good to go."
In addition, Aretha pointed out that she's been singing a lot lately "just getting my voice back to where it was."
Before starting work on the new album, Franklin said she'll head to New York City, where she'll attend a gala this Tuesday saluting fashion designer Marc Jacobs .
"I need a party after what I've been through," she declared.
Copyright 2013 ABC News Radio