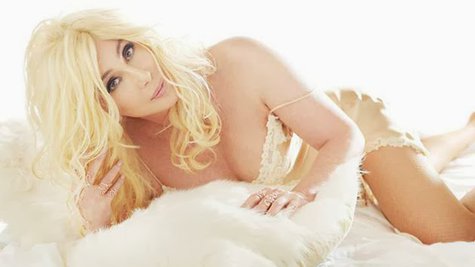 Imaging the reaction from your friends and family if they called you and instead of a standard boring voice mail greeting, they heard the unmistakable voice of the one and only Cher . If you've got some cash lying around, it could happen.
Cher is one of many big names who've signed on to a campaign called Sound Off for Autism Speaks , which will raise money to support autism research and advocacy. For $299, the legendary diva will record the personalized voice mail message of your choice -- or even a message specifically addressed to a friend or loved one. The only limit: it's got to be either 20 seconds or 250 characters of text.
The offer is only good through this Friday at 5 p.m. ET, so you'd better put your order in now. One of the stars participating, Breaking Bad 's Bryan Cranston, is "sold out" -- he's not doing anymore, but Cher is still waiting for your order. Other stars participating include Jack Black , Game of Thrones star Peter Dinklage , Star Wars icon Mark Hamill , Big Bang Theory star Jim Parsons and Batman himself, Adam West .
Last year's inaugural Sound Off for Autism Speaks campaign raised more than $100,000. Visit AutismSpeaks.org and search "Sound Off" for more information.
Copyright 2013 ABC News Radio