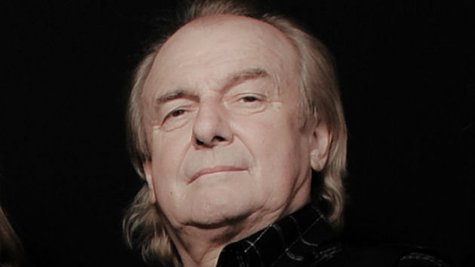 Yes is one of the defining bands of the progressive-rock genre, and yet the veteran U.K. group has so far been overlooked by the Rock and Roll Hall of Fame. That may all change in the coming weeks, as the band is among the 16 acts nominated for induction into the Rock Hall in 2014.
Drummer Alan White , who joined Yes back in 1972, tells ABC News Radio that he finds the prospect of finally receiving the prestigious honor "very exciting," while noting that many people have told him how surprised they are that the group hasn't already been inducted.
"I, in fact, know quite a few people who are already in the Hall of Fame, and they turn around and tell me, 'I can't understand why I'm in there and you're not,'" he reveals, "because they based their music on some of Yes' earlier pieces."
For his part, Alan says, "It's just really great to be nominated in the first place and it'll be even better if we can actually get inducted."
One of the interesting aspects of Yes' history is that the band's lineup has featured so many different members over the years -- nearly 20 in all. White suggests that this may make for an unpredictable situation at next year's ceremony.
"It'll be interesting to see what the choices are on who actually gets to perform at the induction ceremony, if we make it that far," he declares.

White reminds Yes fans that can help the band's chances for induction by logging on to RockHall.com and voting in a poll. The top-five vote getters will be included in a "fans' ballot" that will factor into the final tally. As of Friday, Yes was in fourth place with about 10.4 percent of the nearly 1.2 million votes that had been cast. They trail KISS , with 16.5 percent of the votes; Nirvana , with 16 percent; and Deep Purple , with almost 12 percent. Voting will be open until December 10, so fans can expect to find out who the new nominees are shortly after that.
Yes has wrapped up its touring schedule for the year. The band's next performances will take place during its second annual edition of the star-studded Cruise to the Edge , which sets sail from Miami on April 7 and visits Honduras and Cozumel, Mexico, before returning to port on April 12. The 2014 Rock Hall induction ceremony also will be held in April, on an as-yet-unannounced date.
Copyright 2013 ABC News Radio