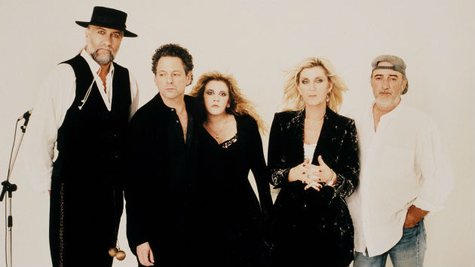 Christine McVie left Fleetwood Mac in 1998, so fans were thrilled when she sat in with the band at a couple of its shows in the U.K. Now, the woman who wrote "Don't Stop" and "Say That You Love Me" says she might be interested in getting back together with her old mates permanently...if they're interested, that is.
Speaking to the British paper The Guardian , McVie says, "I like being with the band, the whole idea of playing music with them. I miss them all. If they were to ask me I would probably be very delighted…but it hasn't happened so we'll have to wait and see."
Regarding her recent guest spots with the group, she declares, "It was amazing, like I'd never left. I climbed back on there again and there they were, the same old faces on stage."
Explaining why she left Fleetwood Mac in the first place, the singer/keyboardist says, "I think I was just music'd out." She's spent the past decade living what The Guardian describes as "a reclusive life" in a mansion in the British countryside, but now, it appears, she's undergone a change of heart. "I suffered from some kind of delusion that I wanted to be an English country girl," she tells the paper. "And it took me 15 years to realize that it's not really what I wanted at all."
While Stevie Nicks has said repeatedly that she'd love to have Christine back in the group, the paper notes that some reports have suggested that guitarist Lindsey Buckingham is against the idea, because she'd steal the spotlight. Calling that argument "fair enough," Christine says, "From his point of view, it was a business thing...They obviously wanted headlines about them, not me, and I quite agree with that."
But that doesn't mean that she won't return to the Mac -- it just may take some time. For one thing, her ex-husband, bass player John McVie, was recently diagnosed with cancer, and the band has temporarily halted its tour so he can receive treatment. Calling his prognosis "really good," Christine tells the Guardian , "He's having his treatment in L.A. right now, but they caught it really early so he should be up and running in a couple of months."
So Christine concedes that her return to the band is "a long way down that path if it ever were to happen," adding, "John's got to get well first, so it hasn't been talked about. We'll have to wait and see."
Copyright 2013 ABC News Radio