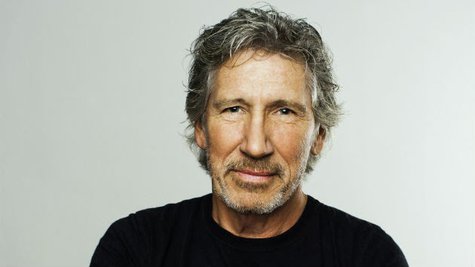 Roger Waters spent the last three years bringing his massively successful The Wall Live Tour around the world, but since the trek wound down in September, the ex- Pink Floyd star has turned his focus to a new studio album.
The 70-year-old singer/bassist tells Rolling Stone that, earlier this week, he finished a demo of the record, which will be his first album of original rock-based material since 1992's Amused to Death .
"It's 55 minutes long," he reports. "It's songs and theater as well."
Insisting that he doesn't "want to give too much away" about the project, he reveals that "it's couched as a radio play." He adds, "It has characters who speak to each other, and it's a quest. It's about an old man and a young child trying to figure out why they are killing the children."
Roger explains to Rolling Stone that it's too early for him to say whether he'll support the album with a tour.
"I'm suffering a little bit of withdrawal after ending the Wall tour," he maintains. "It's sort of a relief to not have to go out and do that every night."
Having said that, Waters offers some sincere praise for the musicians and crew members who accompanied him on the outing, which brought in more $450 million over the course of its 219 performances.
"They're such a great team," he declares. "There were 180 of us together every day. That piece was very moving every night."
Whether Waters might choose to mount another edition of The Wall Tour sometime in the future, he says, "I'm not thinking about that right now, but that's not to say I won't. I think there's an audience there."
Copyright 2013 ABC News Radio