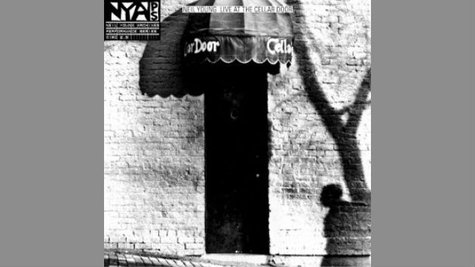 Neil Young has posted a new video online that gives fans a little taste of what they can expect from his upcoming archival concert album, Live at The Cellar Door , which is due out on December 10. The 13-track collection, which is latest installment of the folk-rock legend's Archives Performance Series , features a selection of songs Young played during a six-show stand in the fall of 1970 at the famed Cellar Door club in Washington, D.C.
The video offers snippets of several tunes from the album, including "Tell Me Why, "Old Man," the rarity "Bad Fog of Loneliness" and "Cinnamon Girl," as well as some information about the historic nature of the performances. The clip points out that Young's Cellar Door shows took place about two months after the release of his classic studio effort After the Gold Rush . It also notes that Neil's renditions of "Old Man" and "Bad Fog of Loneliness" marked the first time he ever played the tunes live, and that the version of "Cinnamon Girl" was one of the rare occasions that he performed that song on the piano.
The promo clip also features a variety of vintage photos of Young from that time period. Live at The Cellar Door will be available for purchase as a CD, a high-quality 180-gram vinyl LP and a digital download.
Copyright 2013 ABC News Radio