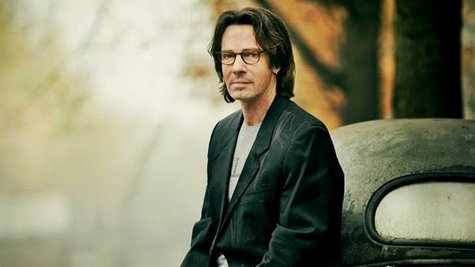 He's a rock star, he's an actor, and now Rick Springfield is a novelist. The "Jessie's Girl" singer's debut work of fiction, Magnificent Vibration , is scheduled to be published in May 2014. The book tells the story of a man who has reached a low point in his life before discovering a 1-800 number that allows him to speak directly to God. With this improbable ability, the man has the chance not only to experience personal redemption but to do great things for the world.
A press statement from Simon & Schuster's Touchstone Books imprint describes Magnificent Vibration as "a potent tour de force that is by turns hilarious, poignant, spiritual, over-the-top and deeply meaningful." Touchstone also published Springfield's 2010 memoir Late, Late at Night .
"The only good grades I ever got in school before I was kicked out were for creative writing," says Springfield. "I thought that fiction might be in my future but then my career took a different path once The Beatles showed me what a blast being in a band could be."
He adds that writing Late, Late at Night helped inspire him to give "fiction a shot again." As for Magnificent Vibration 's unusual storyline, Springfield explains, "I'm still not quite sure where it came from, but once I got going, it practically wrote itself."
Copyright 2013 ABC News Radio