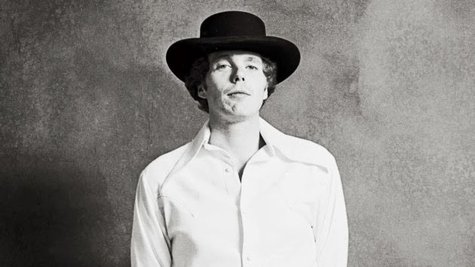 One-time Derek and the Dominos drummer Jim Gordon , who's been in prison since killing his mother in 1983, was denied parole last month and won't be able to apply for it again until at least 2018. According to Rolling Stone , a transcript from the hearing reveals that a California parole-board panel considers the 67-year-old musician "a danger to society if released from prison," noting that he's unwilling to take court-ordered medication.
Gordon stabbed his 71-year-old mother to death at her Los Angeles-area home in June 1983. At the time of his arrest, he claimed that he was driven to the act because he'd been hearing the voice of his mother tormenting him for years.
Rolling Stone reports that Los Angeles County Deputy District Attorney Alexis de la Garza told the panel that Gordon continues to exhibit symptoms of schizophrenia and that he's "medically and psychologically noncompliant." He added that the musician "is seriously psychologically incapacitated, and he is a danger when he is not taking his medication."
The transcript of the proceedings also reveals that at a 2005 hearing, Gordon thought that his mother was still alive. In addition, before the new hearing, the drummer would not meet with his lawyer, who unsuccessfully attempted to get the hearing pushed back until next year.
The panel suggested that Gordon needed to seek help for substance abuse, noting that it would make a final decision in August regarding the next hearing not taking place for another five years.
In addition to playing drums for Derek and the Dominos, Gordon also composed the famous piano coda that's heard at the end of the band's classic song "Layla." He also drummed on dozens of other popular albums, including The Beach Boys ' Pet Sounds , John Lennon 's Imagine , George Harrison 's All Things Must Pass , Steely Dan 's Pretzel Logic and Joe Cocker 's Mad Dogs and Englishmen .
Before killing his mother, Gordon had experienced years of erratic behavior that included abusive incidents with women, problems with substance abuse and violent confrontations with fellow musicians. He also had checked himself into hospitals seeking help on many occasions.
Copyright 2013 ABC News Radio