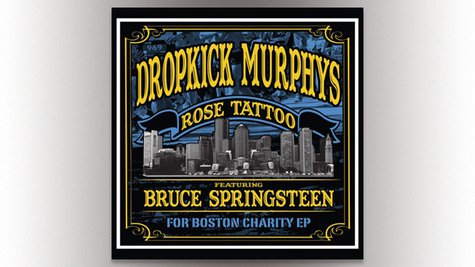 Bruce Springsteen has teamed up with Boston-area Celtic punk band Dropkick Murphys on a new recording to raise money for the victims of last month's Boston Marathon bombings.
The Boss lends his vocals to a new version of the Dropkick Murphys song "Rose Tattoo" that's featured on a just-released digital EP by the group titled Rose Tattoo: For Boston Charity .
The EP also includes live acoustic versions of two other tunes by the band, "Don't Tear Us Apart" and "Jimmy Collins's Wake," recorded in Las Vegas four days after the bombings.
You can download the EP for $1.29 through iTunes.
Copyright 2013 ABC News Radio