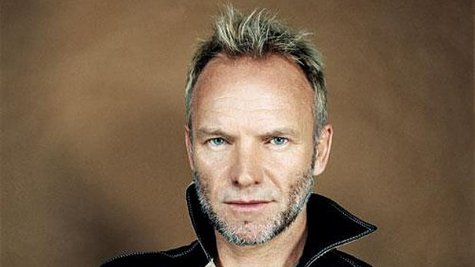 Back in 1989, Sting starred in a Broadway musical: a revival of The Threepenny Opera. Now, he's trying to raise some cash to bring his own production to the Great White Way.
The New York Post reports that Sting and his producing partner are trying to raise $15 million to bring their musical, The Last Ship , to Broadway next spring. Based on his autobiographical album The Soul Cages, the musical tells the story of a family of shipbuilders whose future looks bleak when the shipyard where they've worked for years is shut down.
A staged reading of the piece was conducted last week for potential investors, reports the Post . While Sting isn't going to star in the show, he did write the music and lyrics, and the tone is said to be "moody," "reflective" and "haunting." A source told the paper that the show is reminiscent of Billy Elliot in that it's about "working-class people who maintain their dignity in the face of adversity."
According to the Post , one potential investor said he thought the show was too "arty" for Broadway, but another pointed out that the musical Once was considered to be "arty" as well, and it won the Tony.
The Post also claims that Sting's been suffering from writer's block for several years, and working on this show is what cured him.
Copyright 2013 ABC News Radio