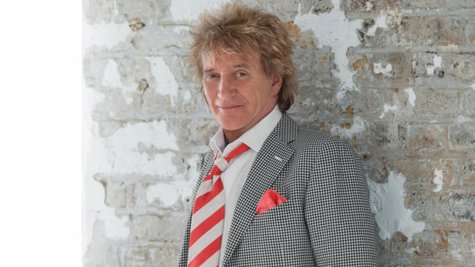 Last year Rod Stewart missed out on a reunion performance with his old band the Faces at their Rock and Roll Hall of Fame induction because the singer was suffering from a throat infection. But the long anticipated reunion could be coming next year.
Speaking with U.K. newspaper The Sun to promote his new album, Time , due May 7, Stewart was asked about a Faces reunion. He says, "Well, we were on for it but [guitarist Ronnie Wood ] got nabbed back by the Rolling Stones , didn't he? But let them have him, because my eyes are on next year."
Stewart notes he'll be busy this year promoting Time with a tour of the U.K., U.S. and Canada, and a Las Vegas residency but, he says, "after that then we can start thinking about the Faces."
The singer adds that he would really like to pull together a reunion of both the Faces and another band he was in with Wood -- The Jeff Beck Group. "Imagine that?" Rod says.
Stewart kicks off his U.K. tour June 1 in Nottingham, England, and begins his Las Vegas residency July 20. He'll tour North America from October until the end of the year.
Copyright 2013 ABC News Radio